Appetizer
What is the nearest big city to your home?
Indianapolis
Soup
On a scale of 1-10 with 10 being highest, how well do you keep secrets?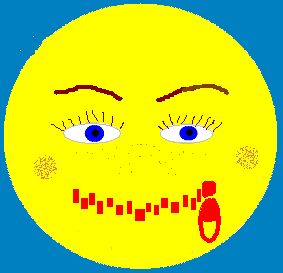 I'd say a nine. I'm very protective of people who confide in me. I also like surprises so if it is a secret about a gift or surprise party my lips are zipped.
Salad
Describe your hair (color, texture, length).
Ugh! Clairol pale blond, very thin, very fine and about shoulder length.
Main Course
What kind of driver are you? Courteous? Aggressive? Slow?
Sometimes courteous, occasionally aggressive when provoked, but never slow - usually fast. I'm also a very defensive driver. Although since the wreck and with the price of gas my driving has changed some.
Dessert
When was the last time you had a really bad week?
The last week of February-first week of March right after the wreck definitely qualifies. See my entry on April 3rd for more information on the wreck!